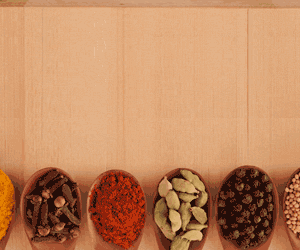 I was up for some time last night thinking about the reaction to the announcment that Demand Studios was offering affordable health care coverage to their freelance writers. To be honest, I'm perplexed by the reaction. I'll always expect more than a few people to direct negativity in Demand Studios' direction, but I didn't expect a flat out rebellion. Call me delusional and naive (and I believe someone already did) but I felt more freelancers would see the gesture for what it was, a sincere desire to do something good to show their freelancers how appreciative they are for their efforts. Now, I'm not asking anyone to be grateful or insisting you have to love the plan, but I think a few points are in need of clarification.
I spend a lot of time with the Demand Studios people and spent several days working with them in Santa Monica and, also, Las Vegas. Some people might find this hard to believe, but they really do want to know what will make their freelancers happy and how they can make freelancing for them a better experience. Knowing how much time, energy and effort went into searching plans and negotiating with health care people, to say I'm disappointed by the reaction is an understatement.  I'm not saying I don't understand some of the reactions, just that I find it upsetting because I understand what went it this and the motivation behind it. I couldn't wait to make the announcement because I couldn't wait for all of the naysayers to see Demand Studios for the positive community and freelance client that it is.
That didn't happen. Instead there was an uprising. Since so many people sent me notes and commented here expressing their negativity, I thought I might address some of those questions and concerns.
We were lied to. We were misled.
Honestly, you weren't. No one at Demand Studios said "well let's lie to them and tell them what they want to hear. They'll never figure out the difference on their own anyway."  With all the recent negativity directed towards them, can you honestly say they wanted to mislead their writers? Now I know there are a couple of writers carrying pitchforks who have only been with Demand Studios for a few weeks, and they might not have yet experienced the generosity of the Demand Studios team, but those who have been with Demand for some time should know the team has your best interests at heart. No one lied. No one misled.
It's not insurance.
It's a very basic plan. It's NOT comprehensive coverage. It's not the catastrophic plan everyone was hoping for, but no one promised that in the first place.  When health care was being discussed the DS community expressed some wants, for example, a low co pay, a low deductible and an affordable prescription plan. Well, the DS team negotiated all these things on their freelancers' behalf. Now that the plan has been introduced everyone is saying, "well this isn't going to help me if I get run over by a bus." Probably not, but that was never promised in the first place. However, if you catch the flu and need a doctor and some meds, you're covered. Again, no one lied to you. No one said, "Heh. Let's call it insurance when it's really  a discount plan, they won't know the difference."  If you worked with Demand Studios for any length of time, you will know that they're very transparent and honest with their community. They wouldn't pull the insurance card and not use it just to appease you.
You're paid to say this.
No I'm not. I'm paid to post ads for Demand, post their news and represent them at agreed-upon events. I'm not paid to sooth ruffled feathers and write long drawn out posts for them.  I'm not paid to comment at other blogs on their behalf or spread the joy on Twitter. No one tells me what to write and no where in my contract does it say I only have to say positive things about them. In fact, we agreed before I signed a thing that I would be open and honest, especially if there is something I don't agree with. I worked very hard to build up this community, my reputation and the FWJ/Deb Ng brand. Do you all really believe I'd toss that away because a content site is paying me?
I'm not impressed.
The same people who are blogging or on Twitter about how unimpressed they are about Demand Studios have been blogging and Tweeting about how unimpressed they are for some time. I'm taking it for what it's worth. The bottom line is that this is unprecedented.  The folks behind a content site set out to see if they could allow their freelancers access to affordable health care. You may not appreciate the plan, but I hope you can appreciate the gesture.
It was a business decision.
or
It was for publicity
No. It wasn't a business decision. If anything, negotiating these plans took the DS team away from their work, so if it was a business decision, it was a bad one. As for publicity, people write about Demand Studios every day, they don't really need the publicity. They were on Fox News yesterday, they can do more of that stuff if they want the publicity.
I'm worried for the poor freelancers who will quit their regular coverage in favor for this plan.
As made clear in my previous posts about this, if you already have good, comprehensive coverage, you'll want to stick with that. Demands Studios said this upfront as well. Also, I think freelancers are intelligent enough to figure it out on their own. We know enough to research and read all the fine print. It's kind of insulting to have other people think we don't know any better and that we'll automatically give up a comprehensive plan for one that is very basic.
The Demand Studios team are monitoring your comments and hearing your concerns. I'm sure they're taking everything into consideration so they can revisit this again and tweak their plans to make it more of what their community wants. However, to say they lied and misled their community is incorrect. They have the best of intentions and I'm happy to throw my support behind anyone who goes to these lengths for their freelancers.