Today is the last day to enter our limerick contest. There's still a chance to win $50 and a copy of Kickass Copywriting!
We're talking online vs. offline networking today at the Freelance Writing Jobs Facebook group. Join us!
New Around the Freelance Writing Jobs Network
Recommended Reading
Recommended Reading will return tomorrow.
Freelance Writing Jobs
Hopefully things will pick up after spring break ends.
Writer(s) Needed
I am planning a series of self help and DIY books on legal topics. Need writers who can write 100-200 page books, include royalty free photos, and cut and paste appropriate statutes as additional pages. They need to be written in simple, easy to understand language using Word 2003 or above.

The first one will be a guide to a legal issue in all 50 states, and all of the necessary information should be available on the internet.

To apply please send an appropriate writing sample and CV of your works to [email protected] along with your bid for the job. Payment of the fee will constitute our purchase of all rights as well as the ability to market the book under our names, although you can still list it as a reference.
Content Writing Jobs
Blogger Jobs
Proofreading/Editing Jobs
Professional Freelance Editor:

Description: You have a professional understanding of editing grammar, punctuation and flow of writing. CinHar is willing to pay up to NZD $12.50 per page.

Types of products: Non-Fiction booklets about beauty and women issues; and fiction: paranormal romance ranging form 3000 words up.
Contact: Cindy at [email protected]
Copywriting Jobs
Freelance Copywriter – Parsippany
Copywriter – Oakland NJ
Journalism Jobs
Ghost Writing Jobs
Ghost Writer – San Francisco
Business Plan/Proposal/Grant Writing Jobs
General/Misc. Freelance Writing Jobs
Today's leads are sponsored by

Search for jobs in your area on SnagAJob.com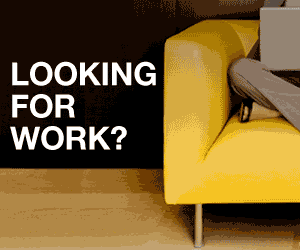 We're talking online vs. offline networking at the Freelance Writing Jobs Facebook Group today. Join us!