Every freelance writer knows that you won't get hired if you don't have a decent collection of writing samples. Understandably, prospective employers like to see what you can do before they commit to paying you.
You could send an email loaded with writing samples, but it's much easier and more professional to build an online writing portfolio. These are becoming the current standard for freelancers, whether the proposed work is going to be online or not.

Employers regard an online writing portfolio as a strong sign that you're invested in your personal brand and possess the talent and professionalism to do a great, high-quality job. As you hone your online presence, you'll land more jobs, sell more work, and attract organic search traffic from people looking to hire your services.
If you're not sure where to start when you try to design this employer magnet, we have you covered. This useful guide should help you get launched.
1. Use a Simple Platform
Don't overcomplicate the task by choosing a difficult platform. Select a simple website-building platform that lets you drag and drop your design with no coding. WordPress is one of the easiest and most widely used, and there are plenty of support and online tutorials to help you through it.
You could also use an online portfolio builder that's designed as a portfolio structure rather than as a plain website. Squarespace, Journo Portfolio, Clippings.me, Contently, Pressfolios, and Flavors.me are among the most popular options.
2. Define the Domain
Ideally, you should register a domain name that you'll be comfortable with as one of your online identities for your entire career. Often, your domain can simply be your name, or you might combine your name with the service you perform, such as JaneSmithWrites.com.
If you're trying to build a brand, however, your domain name should carry the brand. When you're just starting out, it's acceptable to use a free domain name, which will probably look something like this: janesmithwrites.wordpress.com.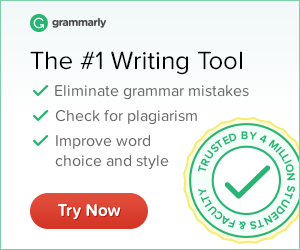 This has the website builder attached to your domain name. If you intend to achieve full professional status, and perform brand building, however, you'll want to pay for the precise domain name to maximize your authority.
3. Optimize for SEO
Make sure your site is optimized for search engines. Your online portfolio can serve as more than just a useful online folder to show potential employers when you've located and connected with them and hope to get hired. It can also attract organic search traffic if you've optimized it to fit queries that seek freelancers in your niche.
A sharp design with gripping imagery and excellent text is the first step, since Google strongly values quality in websites. You can also use long-tail keywords to attract some attention, though keywords have become less essential in SEO in recent years.

The most important thing you can do is to make sure your website is available to be categorized by Google's algorithm. It's also smart to use plugins such as Yoast SEO to help Google see your site for what it is.
4. Select the Best Samples
After you've set up the site, focus on selecting the best samples of your work that highlight your ability, specializations (or versatility), and professionalism. This can be one of the most difficult and time-consuming steps in building your portfolio.
You don't want to put everything on your site, but it's tough to leave out anything that's really good. Stick with your highest-quality work. Try to choose pieces that display your voice and talents.
Remember, the purpose of your portfolio is to give you a competitive edge that will make you look more worthy of hiring than most. Great writing samples should provide that edge.
In addition, present your most recent work, if possible. Anything older than two years is likely to be regarded as out of date for a good portfolio, and therefore of no use.
It's essential to understand that the work on your portfolio will never be finished. You should update it steadily with your best work and remove the items that age beyond a couple years.
5. Make Yourself Sound Irresistible
The writing samples will not do all the work, however. The other big part entails persuading a prospective client to see the value of working with you.
If you're personable, easygoing, professionally dressed, and respectful, you'll get more jobs. All of this should ideally be displayed in your bio.
The first step is posting a headshot to go with your bio. Some writers just have a friend take a picture of them in their backyard, but it's much more effective to pay for a professionally shot and edited portrait on a dark background. This is another element that guarantees a competitive edge.
The next step is to put your creative writing skills to work just for your site. Display concise sentence structure in proper grammar that's polished to perfection when you describe yourself, your talents, and a brief work history.
Through the example of your bio, employers will be able to tell a lot about whether they want to hire you. Once the visual design has captured their interest, it's arguably the most crucial portion of your online portfolio.
Related: