Hello, everyone! We've got some more writing jobs online for you today.
Whether you're new or experienced, there's something here for you. These jobs can help you make more money and build your writing skills.
So, get ready, fix up your portfolio, and start applying. Remember, each application gets you closer to your dream job. Good luck with these jobs.
Freelance Writing Jobs
Content Writing Jobs
Blogging Jobs
Journalism Jobs
Editor I, Digital Editor – NPR (Remote/ Full-time, Part-time, Temporary)
Freelance Editor – HouseDigest.com; $23 an hour (Remote / Full-time, Part-time, Contract)
Freelance Food Editors – Static Media; $23 an hour (Remote / Full-time, Part-time, Contract)
Plan/Proposal/Grant Writing Jobs
Professional Grant Writer – Astar Education Institute (Remote / Part-time)
Freelance Medicaid RFP Proposal Writer – Long Island RFP, Inc. (Remote / Contract)
Technical Writing Jobs
Sports Writing Jobs
Sports copy editor – Chicago Sun-Times; $200 a day (Remote / Part-time)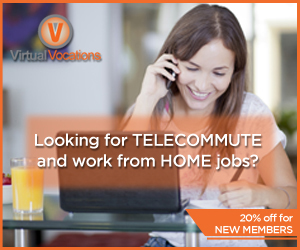 General/Misc. Freelance Writing Gigs
Foreign Language Curriculum Writers/ Linguist SMEs – Remote Contractor – TIPPING POINT SOLUTIONS, INC. (Remote / Part-time, Contract)