One may think that writing is just writing. That there are slight differences from one type to another but the job is always to put words together in various formats. In reality, if you're a freelance writer, it's crucial that you understand the different forms of writing there are and how different they are from each other.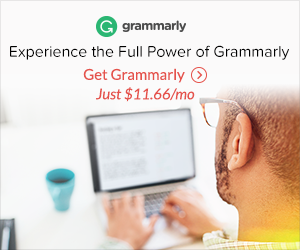 If getting a featured snippet on Google sounds like an impossible dream to you, you've certainly never heard of the power of content writing. And if you think that social media ads are underestimated, you're certainly underestimating the benefits of copywriting.
Keep reading to understand the differences between these two unique tools. 
SEO Content Writing vs SEO Copywriting
What is SEO?
SEO stands for search engine optimization. It's the process of increasing website traffic through search engine results. This means that the higher a site appears on a search engine results page, the more people will get to know that company.
It shouldn't come as a surprise that
93%
of online experiences start with a search engine
. We've all done some internet browsing to find a new restaurant to try or book a weekend escape.
Search engines weigh different factors to determine search rankings. Some of these are online reputation, website quality, and how well a service matches a person's search term. When done professionally, ROI of SEO is generally very positive.
When someone finds a company on a results page, they can give it a chance and end up becoming a loyal client. This is called an 'organic search'. Learning how to use SEO effectively, whether you're a content writer or copywriter, can help you rise against the competition. 
SEO Content Writing
In essence, a content writer is a person responsible for creating text for a company's website or blog. However, when you add SEO into the equation, the process is a bit different. That's what makes content writing different from other marketing strategies, for example, newsletter software.
Apart from writing captivating text that attracts readers, you must also attract search engine bots. Some of the SEO techniques involved in content writing are internal page linking, SEO keyword research, and meta descriptions. 
This is a very desired skill in the business world. 91% of marketers claim an increase in web traffic after investing only six hours a week in content marketing. When merging good quality content with optimization strategies, the results are astonishing. 

What's SEO Copywriting?
The role of a copywriter is to produce text that sells. This is done via campaigns and promotions that can be shared on social media and other platforms. SEO's role is to help convert traffic into sales.
SEO is important for any business, but it's extremely useful for eCommerce sites. Copywriters are one of the most valuable assets to a business, together with an eCommerce website maintenance team.
A great copywriter should understand the target audience to produce content they will engage with and attract them. Factors like age, location, and values are fundamental to producing convincing texts that increase a company's sales.
What are the differences?
There are various characteristics that separate content writing from copywriting. Understanding these differences is essential to determine if a company needs to work on one or the other.
Format
The main distinction between these two forms of writing is the way they are displayed and delivered to potential clients. 
Content writers produce social media posts, news articles, and even email newsletters. If they want to stand out from the other writers, they may even be open to producing informative e-books or tutorials.
Copywriters, on the other hand, write social media ads, sales emails, and product pages. Because their focus is to sell, the content they write revolves around this.
Style
The way the writing itself is done is completely different, too. Content writing usually involves writing more extensive pieces. The text should be compelling and informative rather than salesy and pushy.
Copywriting tends to be shorter. Punchier. It should inspire readers to try out the offered product, filling them with trust and curiosity. As a copywriter, you shouldn't be afraid to be too direct, as long as there is a sales strategy in place.
Objective
As mentioned previously, a content writer's goal is to drive traffic and increase a brand's visibility. This means speeding up a site's navigation, improving existing content, and creating a positive brand image. Essentially, they want readers to stay on a website and become frequent users.
The purpose of a copywriter is to advertise a product or service and drive a brand's sales. Copywriting looks into converting traffic into leads by maximizing investment and increasing profitability.

What are the similarities?
Though we have pointed out the contrast between one form of writing and the other, they also have important connections. One of them is attracting audiences and drawing in potential clients. 
Yes, copywriting is all about sales, and content writing isn't. But both types of writers should produce their content in original and attractive ways. Using catchy headlines and punchy sentences is a technique that both writers can use, for example.
Another common goal of content and copywriting is to increase traffic and rank higher in search engines. 75% of internet users never go past the first page of search results, so both content and copy should be optimized to attract search engine bots. The only difference is the method used to do this.
In the end, both content and copywriting want to be among the top results of search engines. There is nothing more satisfying than publishing an SEO report for clients and showing off all your hard work and great results.
Final thoughts 
Whether you're a small business or an established multinational, going digital is a priority in today's world. Unfortunately, if someone searches for a company online and doesn't find it, there's a big chance they'll never try their services.
SEO content writing can get a website to show within the first results, captivating new people and helping businesses break the growth ceiling. SEO copywriting has the potential to drive sales up. 
And that is why businesses need your services as a writer.
About the author:
Nick Brown is the founder & CEO of accelerate agency, an SEO agency based in Bristol. He has over 12 years of experience in digital marketing and works with large companies advising them on SEO, CRO, and content marketing. He has written for sites like Hubspot and BambooHR.