Freelance writers have the world at their fingertips with more than 644 million websites online. While there are millions of sites it's not always easy to find the right ones to write for or to know how to pitch your ideas to them.
Competition is fierce and it can be difficult to get your proverbial foot in the door with companies who outsource their content.
One way to simplify the search for work is to focus on specific business topics or industries and specialize in the subject matter of interest to them. Find a niche you are comfortable with and you'll write better and enjoy what you do.
Many freelancers become frustrated spending the majority of their time searching for employers and getting little return for their efforts.
We've compiled a list of seven top niches of 2019 for freelancers and included tips for how to break into them.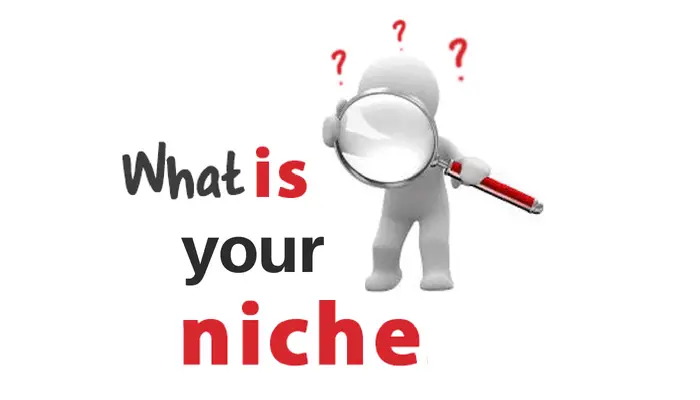 1. Technology Websites
More than seventy-five percent of technology companies outsource at least some of their written content to other companies and freelance writers.
As this niche becomes more popular and widespread so do the opportunities for freelance writers to get their foot in the door and build a list of clients to write for.
This is a great area to delve into because while it's a specialized niche it is also broad enough to give you hundreds of topics and categories to write in.
A few of the sites on technology that look to freelancers for their content:
SitePoint
SitePoint has several categories that they are looking for quality content about. In the near future, they want content on UX prototyping, Node, Angular, and Vue.
They pay above average rates for unique and informative content that meets their requirements. ($100-$159 per article).
With over 10 million readers you're sure to get exposure and be able to add to your portfolio by contributing to this impressive site.
WPHUB
WordPress powers over 30% of the top ten million websites so it's no surprise that a site about all things related to WordPress would make the list.
This site does require writers to have a solid knowledge of web design and WordPress in particular.
WPHUB pays well for your knowledge with article payouts between $100-$200.
2. Local Business Markets
No matter what type of business a company runs — whether it be online, or offline — there is a need for content, SEO, and reaching new audiences at all time. With so many people focusing their efforts on virtual and online companies, many freelancers are forgetting about the world of offline business as well.
Should anyone take the time to focus on these areas, they might actually find a wealth of opportunity in catering to their needs and helping them rank higher in Google.
Here are some ideas and business concepts to go after.
Automotive Services
With so many people using the internet for everything these days, it's tough to think of businesses that still are 100% offline. Car services like oil changes and repair are one of them. This is a very competitive space, and when it comes to local search and SEO, they all need new content. Need some ideas on quality content for these types of clients? It's simple… just think anything automative + local marketing. "Where to get an oil change in New York City, NY" is a great example.
Axe Throwing Businesses
Axe throwing is one of the latest new crazes making it's way across the country. This local attraction is a big money maker too… but only if their locations can reach new audiences. Many of these businesses aren't yet set up with a blog, and really only have local and axe throwing directory listings. Look through directories like the ones mentioned in this article, see which don't have premium and full listings, then reach out to them and provide these services at a premium. This means there is a lot of money left on the table for freelances to come in and complete this work.
Wedding and Event Planning
Millions of people are getting married every month. At the same time, millions of others are celebrating birthday, big events, and throwing various other parties daily. With so many businesses catering to these needs, they all have a demand for more content to reach these audiences. With paid advertising being a huge factor for all of these businesses, target content to local audiences and demographics is also ideal.
We will also cover more tips on how to cater to these local businesses in the social media points further down.
3. Cooking, Food, and Recipes
Expressing yourself in the kitchen and cooking an impressive meal has become a favorite hobby for all ages.
There are Masterchef shows and competitions in almost every country for every age. Everyone wants to be Gordon Ramsay so they turn to the internet for inspiration and direction on how to get there.
Whether it's about the food we eat, how to prepare it or the appliances and gadgets we use there's a website looking for content to meet their visitors' needs.
Cooking Detective
Cooking Detective will pay between $120-$160 for an ultimate guide (of 3000 to 4000 words) and $75 for an article (of 2000+ words) that will satisfy the tastes of their readers.
Nutri Inspector
Nutri Inspector is another cooking, kitchen and nutrition site that pays above average rates for articles in this niche. You can make anywhere from $60 for a 1000 word product review to $120-$180 for a 2000-4000 word article or guide.
4. Travel and Adventure
Everyone dreams of being paid to take a vacation and more people than ever are finding a way to do just that. Writing for the travel and adventure niche is more popular and in demand than ever before.
You may not want to quit your day job, sell your home and hit the road forever to become a travel writer and you don't have to.
You can submit blog posts about your latest family vacation, how to save on booking travel and the best activities, food and cultural events in your area and still make it in this niche.
If you do decide to live abroad you'll want to check out Transitions Abroad for writing opportunities. They pay between $75-$150 for articles on how to survive and adapt to a new environment.
6. Online Marketing and Social Media
Content creation is always going to serve a huge value for marketing and reaching new audiences, but if you are only focusing on offering paid writing services, you are likely leaving a lot of money on the same.
Most brands are looking to expand their growth in SEO, visual marketing, social media, and mobile as well. By exploring the different opportunities available, this could lead to additional sales and recurring income for freelancers as well.
In reference to visual content, infographics and gifographics could prove to be extremely useful for your clients. In addition to offering text content creation, see if they would like to have visual marketing added into their monthly orders as well. If you aren't sure how to create such items, you could outsource the process and charge a premium to make sure the work comes out nicely.
Throw social media into the mix, and there are plenty of areas for improvement and further monetization on your earnings as well. Here are just a few ideas:
Creating custom social profile images and covers
Increasing social followers and setting up remarketing campaigns
Scheduling in evergreen content across all platforms
Designing visual content just for social media
As you can see, all of these are relevant to every business out there — and are all a requirement in addition to written text content.
7. Look to the Skies with Astronomy and Astrology
Many people think that dreaming of a job freelance writing means you have your head in the clouds but why not make the skies your niche and prove the naysayers wrong.
There are several sites on Astronomy that accept and pay for articles written by freelancers. Each has their own set of guidelines and pay rates. It may take a little research and discussion with site editors to figure out the right topics and forum for your work in this niche.
If you're more interested in the influence the universe has on us than the universe itself you may prefer to write about astrology than astronomy. There is definitely a market in this area as well.
A recent study by Blackwell showed that 100% of people surveyed knew their astrological sign and more than 25% of individuals read their horoscope every day.
If you are into horoscopes, tarot cards, tea leaves or numerology you'll want to consider adding these topics to your writing portfolio. People pay big bucks to know what the future has in store for them and they could be paying those bucks to you.
Family and Parenting
It takes a village to raise a child and these days that village is in cyberspace. There are thousands of sites that offer parenting tips, resources, and budgeting suggestions for families of all shapes and sizes.
Many of these sites are looking for content to attract, entertain and educate their visitors.
FreelanceMom accepts guest posts on topics around parenting and pays between $75-$100 through PayPal.
As the name suggests DollarStretcher helps families and individuals learn how to stretch their dollar and live on a budget. They will pay $0.10 per word for the right article to meet their needs.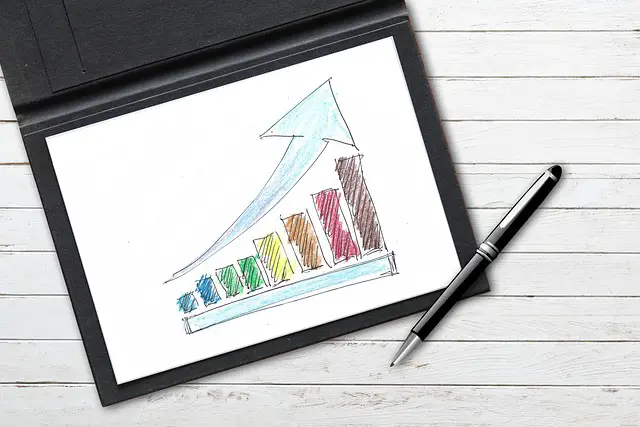 The Top Niches of 2019 Are Just a Click Away
These are just some of the top niches of 2018 where you can begin making a profit writing as a freelancer.
For more tips on freelance writing or to find the perfect freelance writing job for you be sure to check out our website regularly.