There is a common misconception that freelance writing jobs are limited. However, this is not true as there are multiple types that exist out there. While some aim to gain experience, it still is practical to know what are the highest paying freelance writing jobs, right? Let's take a look at what kinds of freelance writing jobs are there and see how you can get started.
What Kinds of Freelance Writing Jobs Are There?
Here are some of the most common writing jobs out there. 
Features Writer
Blog Writer
Corporate Copywriting
Book Writing
Business Plan Writing
Technical Writing
Resume Writing
Research Writing
Essay Writing
Speech Writing
Let's get into the details on what are the differences among them and how you could possibly get into it.
Common Type of Freelance Writing Jobs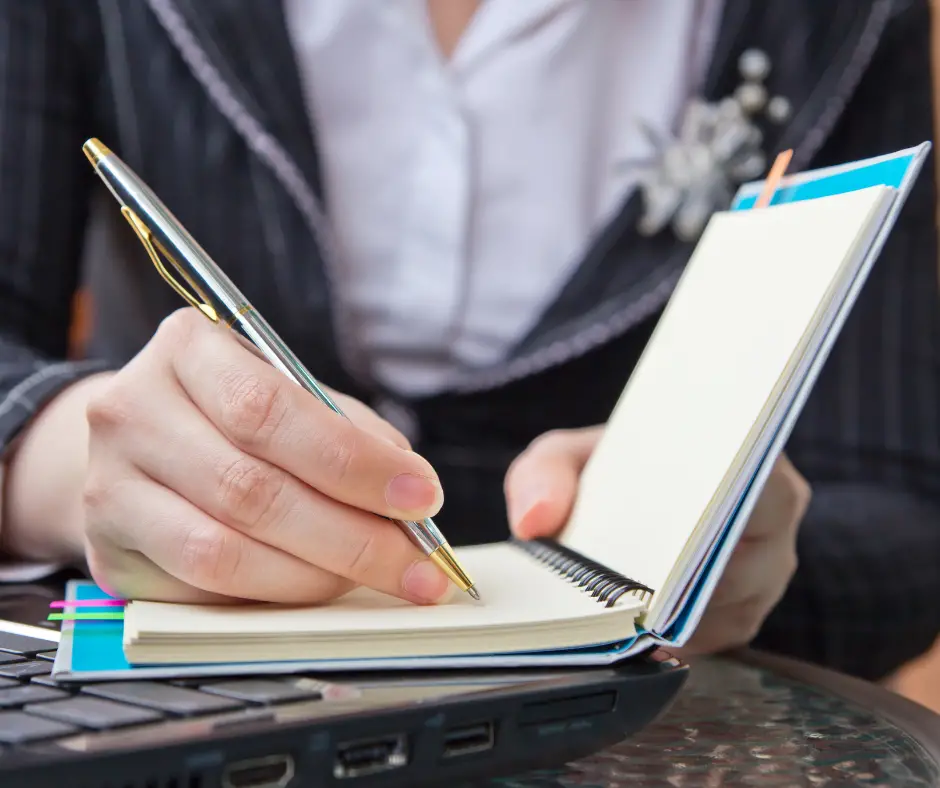 1. Features Writer
Features writers write pieces that usually get highlighted in newspapers or magazine covers or websites. Feature articles may put a spotlight on major news stories or an in-depth look at a celebrity's life. These gigs are lucrative and usually, these stories get assigned to those who are already established in the industry. It helps a lot if the writer has a good work relationship with the news or magazine outlet's editor. However, it is quite common now that freelance writers pitch their ideas to different outlets without needing to be a permanent member of the staff. It is quite a lucrative gig as most get paid $2000 or more. In order to get into this type of job, do check out postings from newspapers or magazine websites and check on how to submit your pitch. 


2. Blog Writer
Blog writing is a very popular type of freelance writing job. In order to get started, a writing portfolio is usually needed. It helps a lot if the type of article you write has a certain niche that it follows. This helps distinguish the skills and the types of blog you could get into. There are two ways to get into blog writing. First is applying individually on sites. Another could be getting into blog networks. Sites like ProBlogger, SmartBlogger, and other writing groups tend to offer this type of job. The downside though is that most blog networks pay low. There is a potential to earn more through getting bonuses due to the blog post traffic. There are private clients or corporations that pay well and give attractive offers. 
3. Corporate Copywriting
Due to online businesses gaining digital traction in the last few years, there is a rise in the need for having a corporate copywriter for their business. What corporate copywriters usually do is write brochures, promotional copy, employee manuals, and other printouts needed to be distributed. These types of jobs are expected to boom as companies prefer hiring freelancers over permanent employees as it is more practical. 
4. Book Writing
This type of job is popular nowadays due to different subject matter experts wanting to write their own books that could be widely distributed. Instead of writing their own, they prefer to hire a freelance book writer in order to be more efficient. There is an option as well for writers to write their own book and distribute it. This strategy you could learn more about on different sources available now on the internet. In order to get this type of writing job, follow closely online personalities that could potentially need service or decide to start on your own. There are lots of useful software and templates available that could be used to create your own book. 
5. Business Plan Writing
This type of job is getting more popular now due to some startups needing to secure funding for their business. Usually, business plan writers get high commissions due to the importance of the output for the company. These business plans are usually shared with potential investors or even banks that would give out loans to the company. There is however a need for a certain level of experience as business owners need experts to help them out craft their own business plans. These jobs normally can be seen in different startup networks or even freelancing sites. 
6. Technical Writing
Technical writers usually are asked to write up technical manuals or a short how-to article on-site. These require writers that are highly detailed and can explain concepts well. These are normally posted on company sites and require specific expertise in order to do the job well. 
7. Resume Writing
There is a high demand for resume writers due to the high competition in the job market. Applicants want to have their resumes stand out versus other competitors in order to secure the job. There are lots of opportunities to secure this type of job and it can be usually found in freelance job sites. 

8. Research Writing
Research writers are usually hired by companies in order to produce trend reports or in-depth reports on certain topics. This requires having multiple sources beyond what is found on the internet. Usually, writers would be asked to interview experts, seek out industry reports and articles, and find other relevant literature. 
9. Essay Writing
This type of job is lucrative and a rare find. Usually, essay writers vie for a spot in magazines in order to be published. There are some popular magazines that give out commission but some end up just publishing your work. 
10. Speech Writing
Speech writing is not only for politicians but can also be for lecturers needing external help. This type of job requires writers to craft well and make their content be easily understandable by the audience when delivered. It should focus on making it good for delivery. 
There are so many potential freelance writing jobs anyone can get into. Some require a level of expertise but some can let you start even with little experience. What is critical in each type is to understand the skill level needed in order to fulfill the job well.