For a change of pace from client work, why don't you consider entering writing contests in 2023? It will give you a chance to flex your creative writing muscle in a way you don't normally get to when you are doing work for other people.
Along with the chance to win some money, you get to have your work seen and evaluated by judges who often bring some impressive credentials to the table.a
If you ever get the opportunity to see their scorecards or get some feedback, do take it. You may find something valuable in what they have to say about your writing.
Enter these writing contests in 2023 to flex your writing muscles and make some money while you're at it.
Click To Tweet
As always, when entering writing contests, follow the instructions precisely. If there is something that isn't clear, reach out to the organizers by email before the submission deadline to make sure you are submitting your entry correctly. You don't want to have your submission rejected because of one small detail.
Writing Contests 2023
Inkitt Novel Competition: Monthly
Inkitt's Writing Contests regularly give authors the opportunity to share their books with readers around the world and showcase their talents.
Monthly cash prizes:
Each month one grand prize winner, and two runners up will be selected.
1st prize: $300, an exclusive badge for your book cover and Inkitt social media feature!
2nd prize: Exclusive 2nd place book badge and Inkitt social media feature!
3rd prize: Exclusive 3rd place book badge!
Shooter Flash spotlights bitesize brilliance with one winning story each month, which we publish online (plus in an annual anthology) and trumpet on social media.
Shooter Flash offers an opportunity to writers who work on a smaller canvas. We welcome stories up to 1,000 words long on a rolling basis, any theme/genre, and the winning story each month will win £50 as well as publication on the second Monday of each month. Winning stories will also be anthologized and sent to all of Shooter's subscribers.
OCTOBER
Write, edit and submit by 10 pm Monday 23rd October 2023
Submit a flash fiction piece of between 100 and 300 words, on any theme.
Competition entries are to be between 100 and a 300-word upper limit
1x Winner will receive £150.00 and publication
2x Highly Commended will receive £30.00 and publication
2x Shortlisted will receive £20.00 and publication
Judge Emma Phillips – @words_outwest (winner of Competition Seventeen)
£3.75 fee per entry/story via PayPal or Stripe
£2.25 fee per entry/story via BACS ( click here)
Deadline: October 23, 2023
Science Fiction & Fantasy Writing Competition 2023
STORY: Reimagine the world.
Fantasy and sci-fi stir our imaginations, inviting us to think outside the limits of the life we know. This month, you have the extraordinary and exciting task of reimagining the world. Perhaps this means revealing a fantastical element hidden within our "reality"—the rabbit hole in Alice in Wonderland, for example. Perhaps you will dream up an entirely different world, as in The Lord of the Rings. Or perhaps you will take readers to the future, dreaming up a reality dramatically changed by technology, the environment, or a new social order. In a fantasy or sci-fi short story, take your readers on a journey into a world of your imagination.
Competition Opens: Monday, October 2
Submit for Expert Review (**NOTE: cap of 50 submissions**): By Monday, October 9
Final Entries Due: Monday, October 23, 2023
For this short story challenge, all participants will be randomly assigned a genre pairing. As soon as you receive your 'smashed' genres, you'll have until the closing time to write and submit a short story of any length up to 5,000 words, that perfectly and seamlessly combines both genres into one amazing short story.
Prize: £1,000
Early Bird Ticket: £2.50 for one story
General Ticket: £5 for one story
Late Ticket: £9 for one story
Words: 5,000 (max)
Deadline: 23:59 (UK time) 23rd Oct, 2023 (Winner Announced: 17th Dec, 2023)
SNHU 2022 Fall Fiction Contest
Southern New Hampshire University's (SNHU) 9th annual Fall Fiction Short Story Contest kicks off on Monday, Oct. 2, 2023. Writers can gain more than just bragging rights if their story is selected as a top-three finalist. They'll have an opportunity to be published in The Penmen Review, SNHU's online journal for creative writers, and win up to $3,000 in SNHU scholarships, along with a writing-focused prize package.
This contest is open to any writer, age 18 and up, based in the continental U.S., with the exception of SNHU faculty and staff. There is no entry fee. Submissions can cover any theme or topic, as long as they're original, a work of fiction and no more than 1,500 words in length.
Deadline: October 31, 2023 
The competition is open to original and previously unpublished poems in the English language. Entries are invited from poets of all nationalities, living anywhere in the world. There is no restriction on theme or style. Poems submitted should not exceed 40 lines. There is no limit to entries per person. Each submission will require a separate entry form and is subject to a separate entry fee.
Prizes:
FIRST: The winner will receive a €1,000 cash prize and the chance to see their work published in a future issue of Anthology. The winner will also receive a one-year subscription to Anthology.
SECOND: €250
THIRD: €150
Entry fee: €18
Deadline: October 31, 2023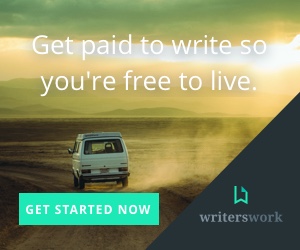 WOW! Quarterly Creative Nonfiction Essay Contest
The mission of this contest is to inspire creative nonfiction and provide well-rewarded recognition to contestants. The contest is open globally; age is of no matter; and entries must be in English. Your story must be true, but the way you tell it is your chance to get creative. They are open to all styles of essay—from personal essay to lyric essay to hybrid essay, and beyond!
WORD COUNT:
Maximum: 1000/Minimum: 200
The title is not to be counted in your word count. We use MS Word's word count to determine the submitted entry's word count.
Cash Prize: $500, $300, $200 / $25 Amazon GC to 7 runners up
Entry fee: $12
Deadline: October 31, 2023
Writing Battle Autumn Short Story
"The peer-powered short story competition where everyone receives oodles of feedback."
This is a different kind of contest where you collaborate with your peers—5 days to write 2,000 words. You get to write, get feedback, and get the chance to win part of the $10,000 prize pool!
Entry free is $25.
Deadline is October 31, 2023
NOVEMBER
The Letter Review Prize for Poetry, Fiction, Short Fiction, Etc.
The Letter Review features interviews with professional writers, publish helpful information, run career-enhancing competitions with cash prizes, and remain open to unsolicited submissions of fiction, nonfiction, and poetry. They seek submissions from writers who live anywhere in the world.
Their have contests for various genres, so check the link above for details.
Deadline: November 1, 2023
Sadie Tells Stories, Writing LOVE
5000word short story contest. It can be fiction or non-fiction. It can be a love of anything. A love for life, for nature, for a life partner, for peace, for justice, for a passion… The story also doesn't need to be about love, it just has to have an element of love.
Prize is $500
Entry fee is $10
Deadline: November 15, 2023
ServiceScape Short Story Award 2023
All submitted entries must be original, unpublished works of short fiction or nonfiction, up to 5,000 words in length. The winner retains all other copyright, publishing, and reprint rights and ownership of the story. He or she retains the right to publish his or her work elsewhere and at any time without restriction after the competition is over, as long as the winning short story can remain published on the ServiceScape.com blog as well.
There is no purchase necessary to enter. Each contest participant can enter only once.
The winner of the contest will be awarded $1,000.00, payable by check and mailed within 4 weeks. The prize is non-transferable.
Deadline: November 30, 2023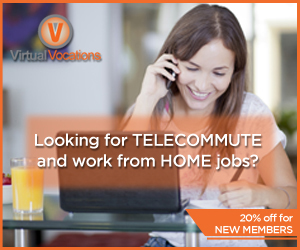 Anthology Travel Writing Competition
The competition is open to original and previously unpublished travel articles in the English language by writers of any nationality, living anywhere in the world. We are looking for an engaging article that will capture the reader's attention, conveying a strong sense of the destination and the local culture.
Open to both new and established writers, articles submitted must not exceed 1,000 words. Writers can submit as many entries as they wish. Each submission will require a separate entry form and is subject to a separate entry fee.
Prize: The winner will receive a €500 cash prize and the chance to see their work published in a future issue of Anthology.
Entry fee: €15
Deadline: November 30, 2023 
Narratively is currently accepting submissions for their 2023 Memoir Prize. They are looking for revealing and emotional first-person nonfiction narratives from unique and overlooked points of view. The Grand Prize Winner will receive $3,000, and the two Finalists will receive $1,000 each. The guest judge is New York Times bestselling memoirist Stephanie Land. For more information and to submit a story, 
use their pitch form
. There is a $20 entry fee — which is waived for subscribers! — and the deadline to submit is November 30.
Narratively is U.S.-based but will accept submissions from anywhere. Your piece should be in the 2,000 to 7,000-word range. Work from the winners will be published on
Narratively.com
 and included in a special Memoir Prize Digital Collection, in addition to the top three writers being awarded cash prizes. They expect to announce their final decision on or around February 5, 2024.
Deadline: November 30, 2023 
WOW! Quarterly Flash Fiction Contest
The contest is open globally; age is of no matter; and entries must be in English. They are open to all styles and genres of flash fiction, although they do encourage you to take a close look at the guest judge for the season if you are serious about winning.
Prizes range from $25 Amazon GC to $400 cash prize
Entry fee: $10
Deadline: November 30, 2023
DECEMBER
THE C.P. CAVAFY poetry prize is one of two annual contests sponsored by Poetry International honoring a single poem. Editors of Poetry International will judge each submission and select the prize winner. The winning poem is awarded a cash prize of $1000 and publication. Entry fee is $15. You may submit a maximum of three poems with a $15 entry fee. Each additional poem will require $3 extra.
Contest is open September 1 to December 1, 2023
The James Dickey Prize for Poetry
Send three previously unpublished poems no more than fifty lines each. Please only include your name on the cover letter. Please include your title information in your cover letter.
Simultaneously submitted manuscripts are accepted.
Entry fee includes a one-year subscription.
The winner will receive $1000 and will be featured in an upcoming issue of Five Points.
Entry fee: $25
Deadline: December 2, 2023
The 5th Annual Story Foundation Prize
Contest for unpublished stories. The winner will receive $1500 and publication in their summer 2024 issue for a single short story. Submissions for the Story Foundation Prize open on August 15th and will close at midnight PST on December 15th.
Submit one short story of up to 10,000 words.
Entry fee is $25. Each entrant receives a one-year subscription (three issues) to Story.
Deadline: December 15, 2023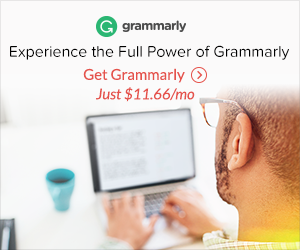 Submit an original manuscript in English of 50-80 pages.
Along with publication, the winning author will receive a $1000 prize, 25 author copies, and a virtual reading.
The prize will be administered by the editors of Longleaf Press. The winning manuscript is to be selected by this year's judge, Roger Weingarten, and will be published by Longleaf Press in January of 2025.
Deadline: December 15, 2023
ReadWrite Strategies – Funny, Creative Nonfiction Contest
ReadWrite Strategies is partnering with Jim Dunn, PhD, DHA, FACHE to create an anthology of funny anecdotes about the workplace. The shared trauma of COVID, along with the return to office, has left the world (and the workforce) in need of laughter, warmth, and connection. Stories should be:
True, funny, and about work, written for the purpose of this contest
200 – 1200 words (flexible with lower word counts)
First-person vignettes, not narratives.
1st place will receive $500 and a print copy, 2nd place will receive $200 and a print copy; and 3rd, 4th, and 5th place will each receive $100 and a print copy.
There is no entry fee, and writers can submit as many entries as they wish before the December 18th deadline.
The Lascaux Prize in Short Fiction
Stories may be previously published or unpublished, and simultaneous submissions are accepted. Winner receives $1,000 and a bronze medallion. Finalists receive $100. Winner and finalists are published in both the online and annual print editions of The Lascaux Review.
Entry fee: $15
Deadline: December 31, 2023
This is a flash fiction competition where the prize money truly reflects the skill required to encapsulate an entire story in just 500 words.
This quarterly open-themed competition has closing dates of 31st March, 30th June, 30th September and 31st December 2023. The results will be announced about six weeks after each closing date and the three winning entries each quarter will be published on this website.
Prize:
First: £300
Second: £200
Third: £100
Entry fee: £5 for one story, £8 for two stories
Deadline: 31st March, 30th June, 30th September and 31st December 2023
Awards are given for fiction, poetry and nonfiction. For books published this year, the submission period begins September 1 and the deadline is December 31, 2023. The winners are announced in the spring.
Upon receipt, the books will be forwarded to the jury. All submitted materials become the property of the Anisfield-Wolf Book Awards and will not be returned. No electronic submissions of an author's work of any kind are accepted.
Prize: $10,000
Deadline: December 31, 2023
JANUARY 2024

Join various contests—essay, fiction, poetry, etc.
Deadline: January 1, 2024
New Writers Flash Fiction Competition 2024
Open to writers from around the world, they're offering a top prize of £1,000, a second prize of £300 and a third prize of £200. The deadline is midnight (UK time) on Wednesday 31st January 2024 and £1.00 from each entry will be donated to First Story.
Deadline: January 31, 2024